Don't Let Old Computers Become a Problem
You have upgraded to a new computer and you're looking forward to faster response, new programs and more storage space.  That's great but don't forget about your old computer.  Think of all of the things you did on that old computer. Each of those things such as documents, transactions, internet searches and a whole host of private information will still be there on the hard drive.
When you replace a computer there is really only one way to securely eliminate the information on the hard drive of the old one; you need to destroy the platter which is a magnetic disk that stores all the information.  Physical destruction is the only safe way to stop identity thieves from stealing data.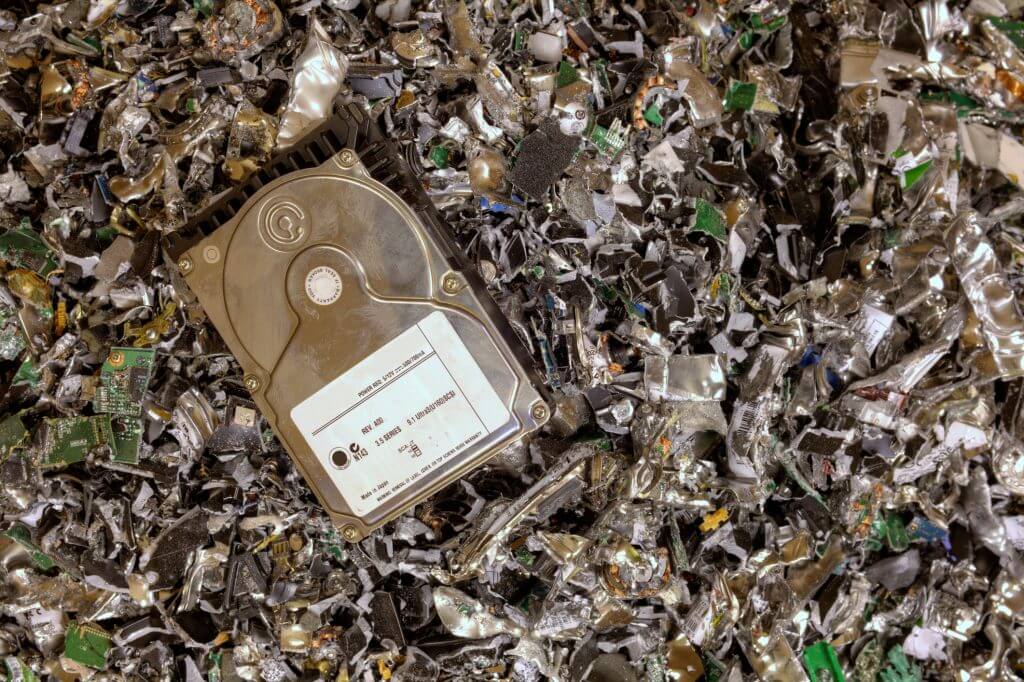 Deleting Files is Not Protection
Did you know that when you hit the delete button to remove files from your computer, they can still remain on your hard drive? Deleted files can be recovered with little effort because most computer operating systems will only delete links to the data so they no longer appear to you, but the actual information remains on the hard drive.  All you have to do is restore the links to the deleted files.
If security is not an issue, a simple delete may be fine but if the information is confidential like financial records, you wouldn't want there to be ability to recover such information. To eliminate the information for good, you need to destroy the hard drive.
This Really Did Happen
A computer that was purchased on eBay had its original hard drive still installed.  It had bank account numbers and other security verification information for over one million customers of American Express, NatWest and Royal Bank of Scotland.  It previously belonged to a data processing company. The information was discovered by the purchaser who had just bought a used computer.   Imagine if it was found by an identity thief?
Hire a Professional
This is one of those times you should not do it yourself.  Computer experts caution that even a smack with a hammer may not prevent your data from being accessed.  Hire a professional hard drive destruction service that has the right equipment to physically destroy your hard drive.  Make sure the company you hire will properly document the destruction by recording the serial number of each hard drive and by providing you with a Certificate of Destruction listing each hard drive that was destroyed.  There are three approved methods: Crushing, Shredding or Punching a Hole through the hard drive.  All three are effective.
Crushing – A piece of equipment will crush and bend the hard drive until the disk is bent or broken.  Once this is completed, the information is no longer accessible to anyone.
Shredding – Your hard drive is put into a commercial shredder which cuts it into small pieces of metal and plastic, completely destroying the hard drive.
Punch – A hydraulic piece of equipment will punch a hole through the hard drive's disk, permanently destroying it making it impossible to retrieve any data off of the platter.
Time Shred Services is a local information destruction service that provides document shredding and hard drive destruction to the businesses and residents located in Manhattan, Brooklyn, Bronx, Staten Island, Queens, Nassau County, Suffolk County, Westchester and New Jersey.  For more information give us a call or visit www.timeshred.com.