Not All Shredding Companies Are the Same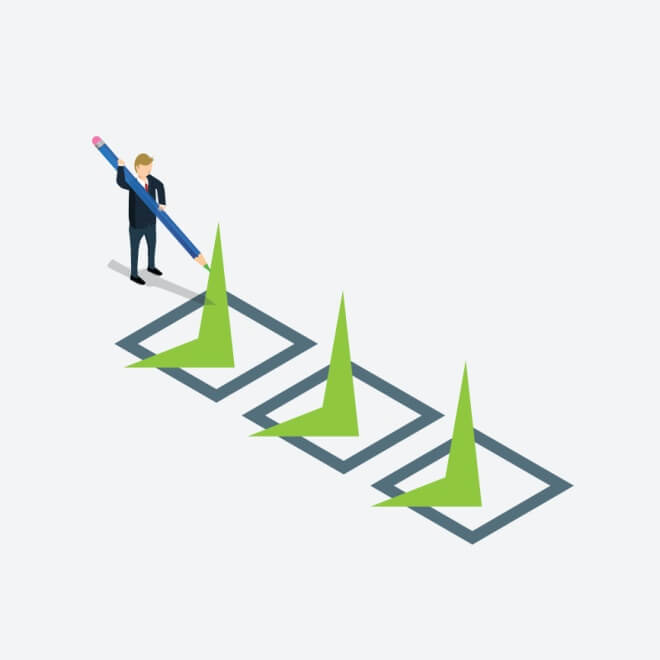 It takes a lot more than just owning a shredding truck to be an excellent document destruction service.
There are some very simple yet critical components of providing quality information destruction. We have broken them down here to assist you with finding a company that will not only destroy your confidential papers but do it in a manner that you can truly say they did a great job.
Time Shred services a wide area of New York and New Jersey but our mobile shred trucks can't drive everywhere! If your office in located outside of our servicing area, we're proud to recommend reputable shredding services in northern states including Connecticut, Massachusetts, and New Hampshire. These companies meet the stringent criteria as outlined by the National Association for Information Destruction. Perhaps more importantly, we have found them to be very friendly and easy to do business with!
If you require business or personal shredding anywhere throughout Connecticut, including Hartford CT and New Haven CT, you can count on FileShred to deliver top notch service at affordable rates. When evaluating a service provider, we've listed important considerations, below. We're pleased to report that FileShred adheres to all the industry's best practices.
FileShred
Phone: (855) 54-SHRED
(1-855-547-4733)
18 Talcott Road
Glastonbury, CT 06033
If you are searching for a shredding company in Boston, anywhere throughout Massachusetts, and even southern New Hampshire, we are pleased to recommend the folks at A1 DataShred. Continue reading this article to discover what you can expect when dealing with this mobile shredding company.
A1 Datashred
Phone: 888-95-SHRED (74733)
(617)-681-4200
30 Battery Street, Suite 1B
Boston, MA 02109
Your Initial Contact
A good indication of a good company is your first contact. The person you speak with should be eager to help you with all aspects of your shredding needs that include;
Explaining their services- This may be your first time looking for this type of service or you're not happy with your present company so you need as much information about their service options as possible so you can make a decision. You may have a onetime need to get rid of files that have accumulated over a number of years or you may require an ongoing service because you are disposing of documents on a regular basis. They should explain these services in a way that is easy for you to choose the option that works best for your particular circumstances.
Answer Your Questions- The person you are speaking with should be delighted to answer any questions you have. You should never feel like it is a burden to get answers to your questions.
Pricing- They should be able to explain how you are going to be charged in a very simple and straight forward manner. All costs should be explained to you with no hidden or extra charges that pop up at the time of service. If the pricing structure is very confusing then that is a good indication that this company may not be right for you.
Payment Terms – A good company will allow you to pay for your document destruction service at the time of service for a one-time request or invoice you if you are an ongoing customer. They should accept a number of forms of payment that includes cash, check or credit card.
They Should Explain What Happens When They Arrive- They should take the time to tell you exactly what is going to happen when they arrive to shred your files. The more you know about what they are going to do and how they are going to do it the more comfortable you are going to be. Make sure they are going to do all the work. Ask if they will carry the documents up or down stairs if necessary and if there are any additional fees.
Scheduling Your Appointment- You should be able to set up an appointment on the very first call. The company should have a liberal scheduling policy that allows you to pick the right day for you. If they are too limited or restrict your options this may not be the company for you. A good company will offer an appointment right away if not next day if you need it.
Appointment Confirmation- A good company should offer to email you an appointment confirmation. You want this for two reasons. First it is good for you to refer back to and second it will be a record of what you ordered.
The End of Your Call- When you conclude your call with the shredding company you should feel very comfortable with the conversation. If you purchase their service you should feel confident that you made a good choice and you understand the entire process. If you were not quite ready to purchase then you should have everything you need to call them back when you are ready and be happy to do so.
When the Shredding Company Arrives
The Driver- The driver or service technician should be in uniform and be wearing a picture ID badge. He should introduce himself and take the time to explain what he is going to be doing. He should also ask you if you would like to come to the truck to see your documents being shredded. His demeanor should be happy, positive and he should always give you're the feeling that he is helpful.
Security- Your information should always be protected. When you papers are put in to the shredding company's container so they can be moved to the truck for destruction it should be locked. The driver should do this automatically.
Onsite Shredding- Your document should be destroyed as soon as they are brought to the truck.
Service Completed- The driver should come to you with a work order to sign and you should get a copy. You'll pay for the service and the driver should ask you if you were happy with the service and ask if you have any questions.
Conclusion
Document shredding is a service and the company should be delighted that you are considering them. You should have a positive feeling about the company from your first call to the completion of the destruction of your documents.  When everything is completed you should be so happy that you would use the company again and recommend them to others.
Time Shred is a locally-owned shredding service provides certified information destruction to both businesses and private residents in the New York area including: Manhattan, Brooklyn, Bronx, Westchester County, Staten Island, Queens, Nassau County, Suffolk County and New Jersey. Do we shred in your area? View our geographic coverage area to find out. Or simply call us at 855-85-SHRED (74733).