Best Practices for Document Shredding
Every business creates and receives sensitive and confidential information about their customers, their employees and their company.  It could be customer information such as social security numbers, account numbers, health records or other private information. For employees, it may be payroll records or personnel files.  For your business it could be clients lists, pricing, financial records or proprietary information.   No matter what the information entails, it needs to be protected even when the files are being disposed of.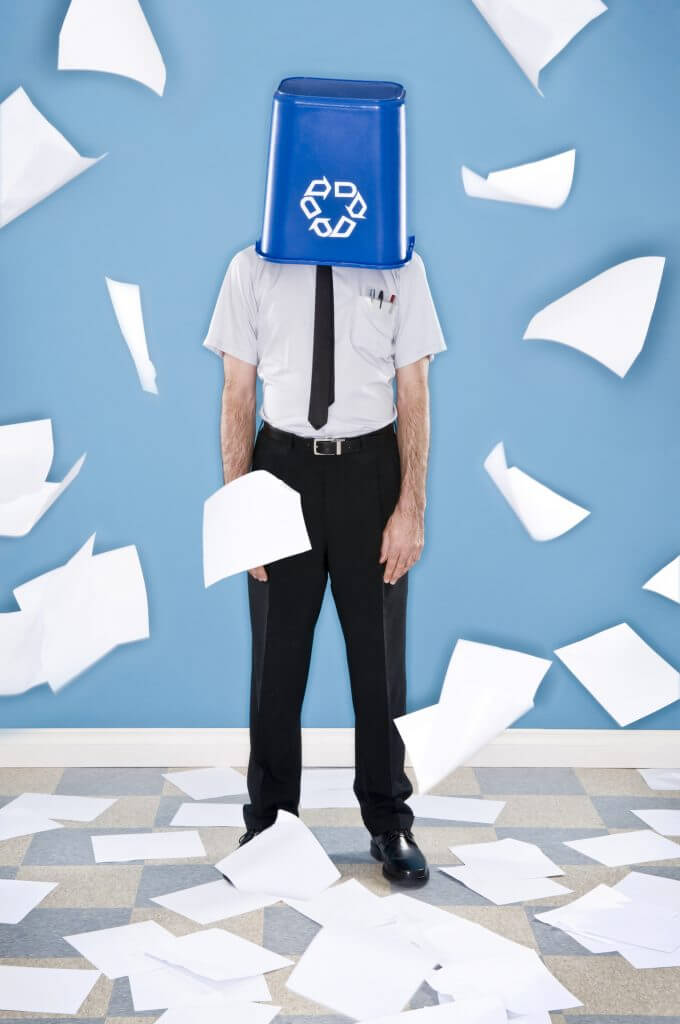 Below are some suggested best practices that all companies should consider when it comes to document shredding:
Consistent Document Shredding – It's important to shred documents on a regular schedule. A regular schedule could be weekly, bi-weekly or monthly, depending on your needs.  You want it to be consistent so your employees know when documents are being destroyed.  To do this effectively, a professional shredding service will provide you with security containers so you and your staff can place the files for destruction into them.  The document destruction company will then work with you to set up a schedule that's appropriate for your paper disposal requirements and general schedule; together you will determine when they come to your office and empty the containers and shred the material inside.  Putting any papers into the regular trash is a danger.  Dumpster diving continues to be a real problem. A consistent document shredding program will reduce this frightening risk.
Have a Document Retention Policy– Keep documents only as long as needed.  To do this you have to identify the types of documents you have in your office by category so you can assign a retention period.  Moving forward, don't keep files longer than you have to.
Have a Document Shredding Policy – Make sure your employees know you have a document shredding program and stress the importance of it. It should be a written policy that your staff reads and gets trained on.  They should also sign an acknowledgement that you keep on record.   The best document destruction policy is a "Shred All Policy."  That means every piece of paper gets shredded that way so you are less likely to make a mistake.
Hire a Professional Shredding Service – Hiring a Professional Shredding Service will be more efficient and cost effective.  In-house shredding by your staff with a small personal shredder takes a lot of time and costs more because you're paying an employee to do it.  The professionals shred in minutes what would take you days to do at a fraction of the cost, and they do it better.
Environmentally Policy – More and more municipalities are requiring companies to have an environmental or recycling policy.  When you hire a professional shredding company they help you meet those requirements.  All of the documents that are shredded by the professionals are recycled.  If you have a "Shred All Policy" it's easy for you to show that you recycle all the paper in your office.
Time Shred Services is a local onsite shredding service that provides document destruction to the businesses and residents located in Manhattan, Brooklyn, Bronx, Staten Island, Queens, Nassau County, Suffolk County, Westchester and New Jersey.  For more information give us a call or visit www.timeshred.com .