Don't Put Your Documents in the Trash Can!
Did you know that your identity can be stolen from just one piece of paper?
Unfortunately identity thieves are very cunning and know what information they need in an effort to steal the identity of an individual or a business.  Stop them in their tracks with a Shred All policy.  A professional document shredding service will help you securely destroy your documents just once or on an ongoing basis.  Go to the professionals; they can help.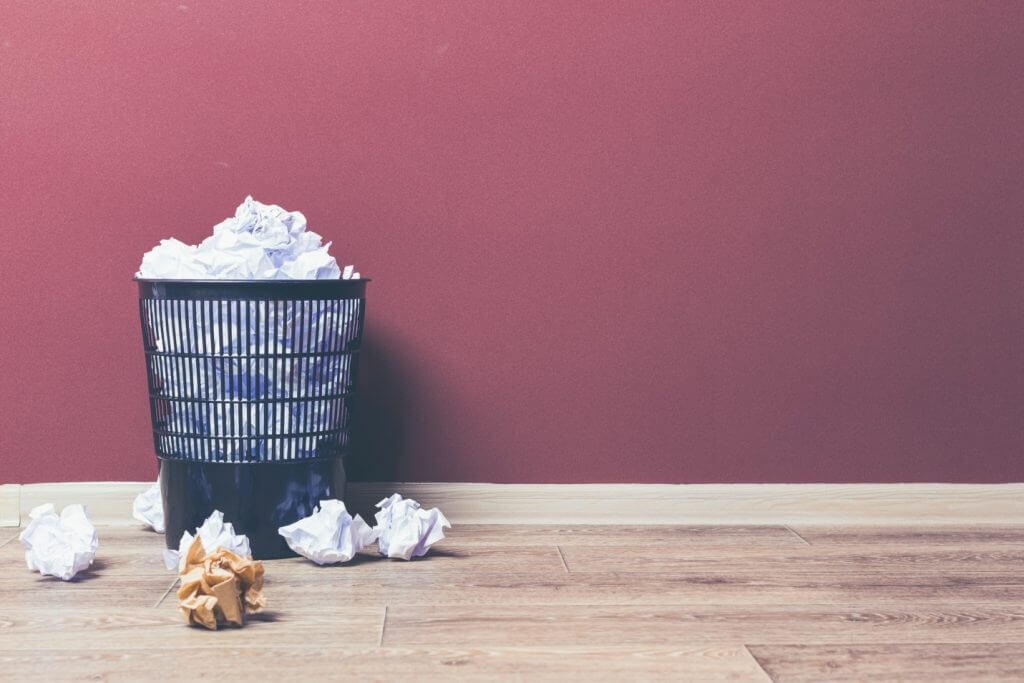 Shred Every Piece of Paper
Shred all documents when they are no longer needed or have passed their retention period.  For individuals, you should destroy old tax returns, expired passports, loan offers, credit card offers, credit card receipts, deposit receipts, insurance forms, household bills, monthly statements and any paperwork containing your personal information like your social security number, birth date or account numbers.  For businesses, you should destroy client files, accounting records, employment records, clients' lists, price lists etc.   Make shredding a requirement.  Train your employees and teach your family members on the importance of protecting information. Not doing so could also affect your credit rating.  Don't let your-self become a victim because it is very difficult and time consuming to reverse the damage.
Review Newly Received Documents Regularly
Be sure to open and review bank and credit card statements and any other financial statements shortly after they are received to look for fraudulent charges and inconsistencies. Notify the financial institution immediately of any unauthorized transactions.
Don't Carry Private Information in Your Wallet
Do not carry your Social Security card in your wallet or have your social security number on a piece of paper.  Don't keep any passwords in your wallet.  Make a copy of everything in your wallet just in case it is lost or stolen, so you know who to notify.
Review Credit Reports
Order a free credit report once a year and review it to be certain that no one has applied for or opened any credit accounts.
Physical Security of Documents
Store paper documents, files and thumb drives, and backup tapes containing personally identifiable information or confidential records, in a locked room or in locked file cabinets. Control access to files for employees with a legitimate business need to use them, only.
When it is Time to Dispose
To securely destroy files you have two options; One-time or Scheduled document destruction.
One-time shredding is the option to order document destruction services only when you have the need.  This option is best for firms that just don't use or create that many paper documents in the operation of their business.  It works well when you need to perform your annual file purge or any occasional reason to properly dispose of sensitive material.
Scheduled document shredding is the option for that ongoing need.  Your service provider should supply your office with security containers that will be used by your staff to put all papers in, diverting them from landing in the regular trash.   Your vendor will then come on a predetermined schedule to empty and destroy the contents of each container.  Your vendor should work with you to determine the appropriate schedule for your company.  It is important that your schedule be consistent, such as weekly or monthly.
Time Shred Services is a local onsite shredding service that provides document destruction to the businesses and residents located in Manhattan, Brooklyn, Bronx, Staten Island, Queens, Nassau County, Suffolk County, Westchester and New Jersey.  For more information give us a call or visit www.timeshred.com.